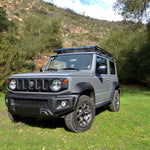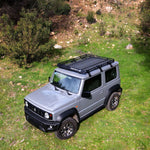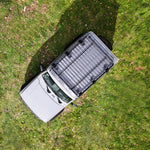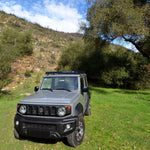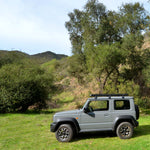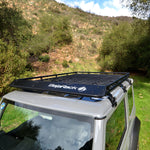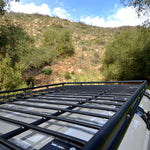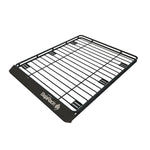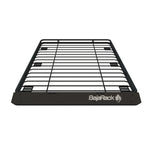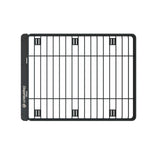 Suzuki Jimny Portaequipaje - Canastilla (2018-2023)
Este portaequipaje para Suzuki Jimny es nuestra versión estándar de canastilla. Esta fabricado con tubo de acero laminado en frío y el mejor recubrimiento de polvo en su clase para garantizar la calidad el producto. Es compatible para modelos de Suzuki Jimny del 2018-2023.
Each rack includes all mounting brackets, stainless steel hardware, and aluminum wind deflector.
Material and Thickness:
Wind deflector:
Finish:
Rack weight:
Load Capacity:
Measurements:
Total Height (Top of roof to top of rack): 
Mounting method:
Testimonials
LR34 Customer
"Let me say how much I love your product. It's killer and rare to find something so well made in todays world."
Discovery Customer
"My BajaRack is super rugged and my Disco is ready for adventure. I can haul loads of gear with confidence. And it looks great, too."
FJ Cruiser Customer
"I have to first off say THANK YOU for producing a great product... The stability of your products saved my 14-year-old son and my life"